Posted by Rocky The Grower on 30th May 2023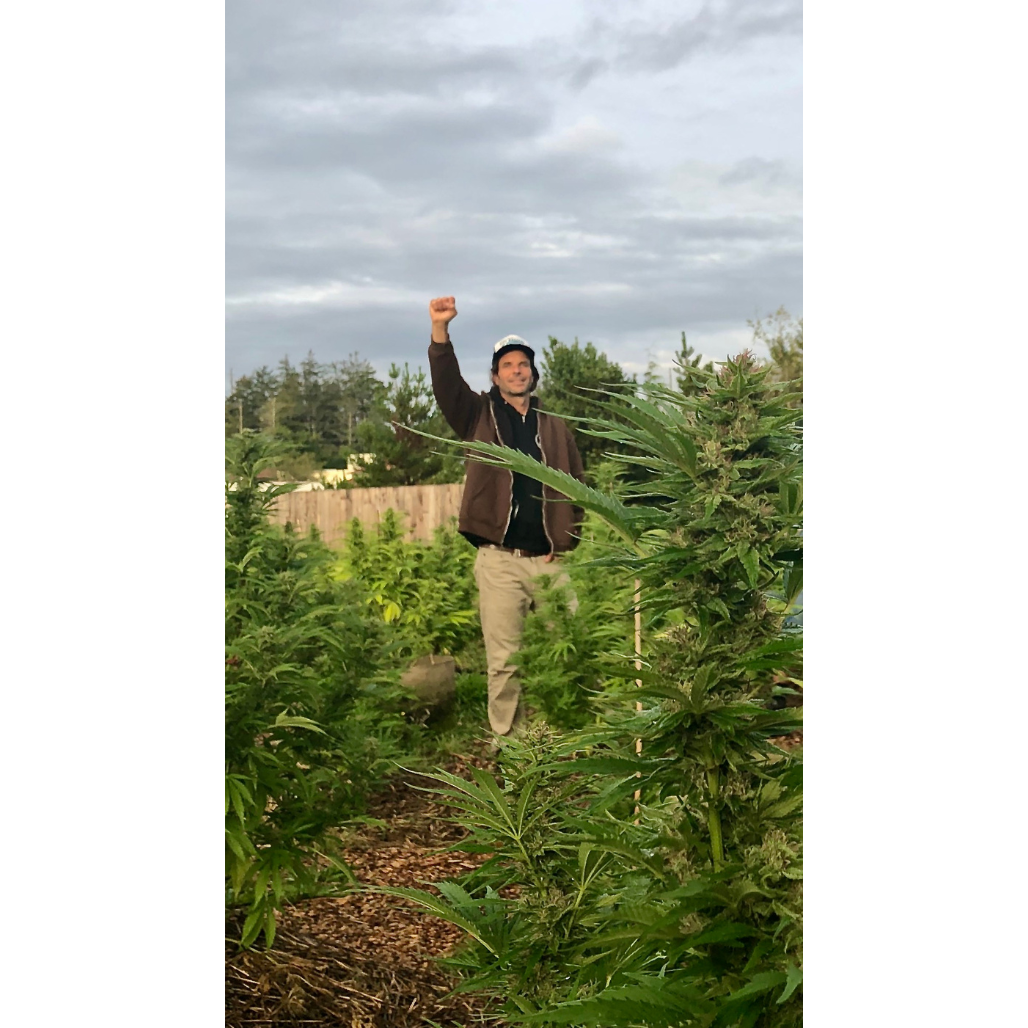 I am germinating about 600 cannabis seeds right now. I just mixed up a bunch of seedling soil mix and am getting the seed trays ready for propagation. This years seedling soil mix consists of peat moss, worm castings, washed sand, perlite and pumice. And I will be using Pure Crop 1 to accelerate root development and protect against pests and molds.
This is my 30th consecutive year of growing "weed." Back in the early days I would go over to my mentors house which was clear across the County (up in Northern Idaho) about 20 miles from mine to pick up the starter plants. Driving back all that way with 25 - 50 live plants stuffed into the car was always kind of exciting. Crazy to think that I would've received a 5 year mandatory minimum sentence in the state prison for doing that back then... even crazier that the same penalty still exists in Idaho to this day.
My current farm is just less than 1,000 feet from 3 schools and as I said above it will have over 500 full term outdoor plants and 100+ indoor growing on it from now until end of October. It is fully licensed, insured and all that.
A lot of my finished product goes to people with medical conditions such as Rheumatoid Arthritis, Auto-Immune Diseases and pretty much everything else you can imagine . We help a few advanced stage cancer patients every year too. It is always amazing and rewarding when a terminally ill patient follows our program and emerges with a clean bill of health. Many folks around the country also use our products for relaxation and wellness.
Cannabinoids bind with our bodies receptors (the Endogenous Cannabinoid System) to promote and maintain homeostasis. Cannabinoids cause "Apoptosis" in cancer cells. The medical efficacy of cannabinoids across a wide range of conditions is unrivaled. Unlike pharmaceuticals cannabis is non-addicting and non-toxic (no death from cannabis overdose has ever occurred).
Jyl and I are also growing a variety of food from tomatoes to artichoke to potatoes. And we have a lot of flowers started and already in the ground blooming. The goal is for our 1/4 acre outdoor garden to be thriving with polyculture to provide habitat for insects and animals plus food and medicine for people and pets. Our soil beds are "No-Till" and basically carbon banks since cannabis plants sequester large amounts of CO2. Ultimately my goal every year is to have fun and grow hard!
We began regenerating this piece of land that our farm is on back in 2018. When we purchased it in 2014 things were pretty bleak. All of the top soil had been scraped off and basically nothing except a few small pine trees were growing on it. It was hard clay and compacted sand. We started composting veggies and coffee grounds and we sourced local materials such as mint compost and Willamette Valley river loam. We collected things like kelp off the beaches and scavenged rotted wood from the forests to build our 14, 4'x60' Hugelkultur beds. Hundreds of bales of straw for mulch have been used on it and we spread over 15 yards of composted wood chips around the plot. We have allowed deer and other animals to come in and feed off the clover cover crops we plant. These animals in turn leave their droppings which adds fertilizer and their hooves break up the soil and push organic matter deeper into the earth. I'll do another blog post soon to further discuss and detail our indigenous regenerative methods and process.
Specifically this year we are growing out the following strains in our outdoor garden:
1.) Remedy Kush Diesel (Type III from Hoku Seed Co.)
2.) Circles (Type IV from Hoku Seed Co.)
3.) BBX2 (Type IV from Hoku Seed Co.)
4.) Alpen Gleaux Auto (Type III from High Alpine Genetics)
5.) Sour Space Candy (Type III from Oregon CBD)
6.) Suver Haze (Type III from Oregon CBD)
7.) Hawaiian Haze (Type III from Oregon CBD)
8.) Others yet to be determined
Indoor will get fired up again sometime soon after we get the outs propagated and planted. I am looking at running some gear from Zera Genetics, Hoku Seed Co, High Alpine Genetics and Oregon CBD and maybe some others. I really want to find a nice CBDV phenotype to keep and cultivate. Once we get closer to re-starting our two indoor rooms I will make a blog post detailing the goings on there.
After a good rest over the winter I am eager and excited to get my 30th year of growing into gear. Hopefully we can pull off a phat Coast Grown harvest this fall as well as 2 - 4 Indoor harvests before 2023 ends. Stay tuned and thanks for coming along for the journey as well as your support!